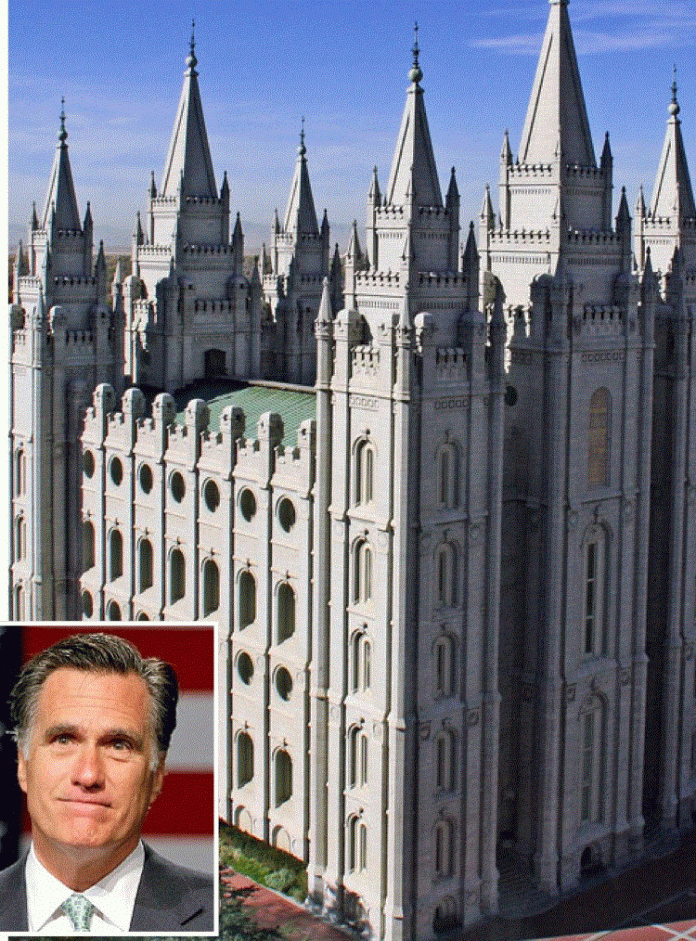 Mitt Romney, the 2012 Republican presidential candidate who was eventually defeated by Barack Obama, has become a front-runner for Donald Trump's pick as secretary of state. In an article published 24th November (1), the New York Times stated that Trump had recently met Romney and was impressed by Romney's potential to project a positive image. This causes surprise because Romney had openly, and strongly, criticized Trump during the 2016 election campaign.
The same article explains that while Rudolph Giuliani still seems to be the front-runner, according to some reports he has irritated Mr. Trump with recent statements. In turn, Trump's irritation appears to have exasperated Giuliani. In the meantime, some cliques in the Republican Party are said to be vociferously opposed to Romney becoming secretary of state.
Politico's blog on the Trump transition basically agrees with the NYT in listing Romney as the current front-runner (2). Also according to the blog's most recent (23rd November) update, Giuliani and Bolton still retain their prominence amongst the candidates. The NYT article, on the other hand, said little about Bolton. Newt Gingrich, like Bolton previously seen as a secretary of state contender, announced a week ago that he would not be in Trump's cabinet (3), so he has disappeared from the competition. Two other figures, Bob Corker and Richard Haass, who have been mentioned as candidates but were not seen as the front-runners, are included in Politico's list. Unlike Romney or Giuliani, both Corker and Haass have foreign policy experience.
Trump's focus on Romney's ability to present an attractive face for U.S. foreign policy is not a surprise; indeed, that appears to be Romney's only qualification for the secretary of state position. Romney's political experience is on the state-level; his only elected political position was as Governor of Massachusetts a decade ago. Walid Phares, Trump's main foreign policy advisor, was also a foreign policy advisor for Romney's 2012 Presidential campaign.
Romney shares the same status with Trump as an extremely wealthy businessman. Romney was apparently born into less wealth than Trump, but he has done more with what he inherited. Romney's father was a prominent figure in the Detroit auto industry, and a politician who after being elected Governor of Michigan went on to serve in President Richard Nixon's cabinet as secretary of housing and urban development.
Romney is also a Mormon, which would make his image as secretary of state more complicated than Trump seems to foresee. Possibly Romney's most relevant foreign policy experience was his Mormon mission experience in France during the late 1960s (4). Mormons have an intensive foreign missions program which sends the church's young male believers on multi-year overseas postings. The object, of course, is to convert non-believers and to either found or expand Mormon communities in other societies. Consequently, foreign governments may perceive Romney differently than Trump imagines, especially because Romney, as did his father, held a prominent position in the Mormon Church before he entered politics.
In Turkey, for example, Mormons have had great freedom of action for more than a decade (5), and one commonly sees them on the Istanbul subway, trying to strike up conversations in halting Turkish with those unfortunate enough to have taken a seat near them. The Mormon Church (commonly known as "LDS," an acronym for "Latter Day Saints") maintains a center in Istanbul's leafy Levent neighborhood within easy walking distance of a nearby subway entrance.
A quick google search on Romney's past statements on or relations with Turkey turns up few interesting items. Romney's knowledge of Turkey seemed to be slight during the 2012 presidential campaign, and framed mainly in relation to the conflict in Syria (6). Because of that appearance Romney sent two allies, Republican Senator John McCain (defeated by Barack Obama in the 2008 Presidential election) and Democratic Senator Joseph Lieberman (Al Gore's vice-presidential running mate in the 2000 presidential election) on a "fact-finding mission" to Istanbul in September 2012 (7).
From the little information that is available, Romney (similar to Hillary Clinton) seems to have taken a more hawkish stance on Syria than Barack Obama; that would potentially be a positive for Ankara. However, as with Rudy Giuliani, Romney's lack of foreign policy experience and our lack of knowledge about his views on issues related to Turkey make it difficult to predict his possible policy stance.
The one concrete development in regard to Trump's future foreign relations team was the announcement that South Carolina Governor Nikki Haley had been appointed Ambassador to the United Nations. To be sure, this is a much better choice than, say, John Bolton, but Haley has essentially no experience with diplomacy. Haley was apparently surprised by Trump's nod after she had vocally criticized him and supported Florida Republican Senator Marco Rubio during the 2016 campaign (8). If confirmed as U.N. Ambassador, Haley will enter a political environment that she has never experienced before, but her reputation in South Carolina's politics gives commentators hope that she will adapt quickly and effectively. Russia, Syria, and the general Republican distaste for the U.N. will be pressing issues from the moment she steps into the position.
NOTES
(1) http://www.nytimes.com/2016/11/24/us/politics/donald-trump-mitt-romney-rudy-giuliani-state.html
(2) http://www.politico.com/blogs/donald-trump-administration/2016/11/donald-trump-cabinet-members-list-of-choices-picks-and-selections-so-far-231444
(3) https://www.washingtonpost.com/news/powerpost/wp/2016/11/17/gingrich-says-he-wont-hold-cabinet-post-under-trump/
(4) http://archive.boston.com/news/nation/articles/2007/06/24/privilege_tragedy_and_a_young_leader/
(5) http://www.cumorah.com/index.php?target=view_other_articles&story_id=535&cat_id=30
(6) http://www.dunya.com/gundem/romney-appreciates-turkey039s-critical-role-haberi-180638; http://www.theamericanconservative.com/larison/romney-turkey-and-possible-future-intervention-in-syria/; http://www.slideshare.net/TURKEYTRIBUNE/romney-says-will-arm-syria-insurgents-if-elected-us-president; http://www.eurasianet.org/node/66095;
(7) http://www.hurriyetdailynews.com/us-senators-in-syria-mission-for-romney.aspx?pageID=238&nID=29417&NewsCatID=358. The article refers to Lieberman as a "Republican" because Lieberman developed close relations with the Republican Party during the 2008 election season. Lieberman never officially joined the Republican Party, though.
(8) http://www.politico.com/story/2016/11/nikki-haley-donald-trump-ambassador-shocked-231813; http://www.nytimes.com/2016/11/23/us/nikki-haley-donald-trump-un-ambassador.html; http://www.politico.com/story/2016/11/nikki-haley-trump-russia-231807